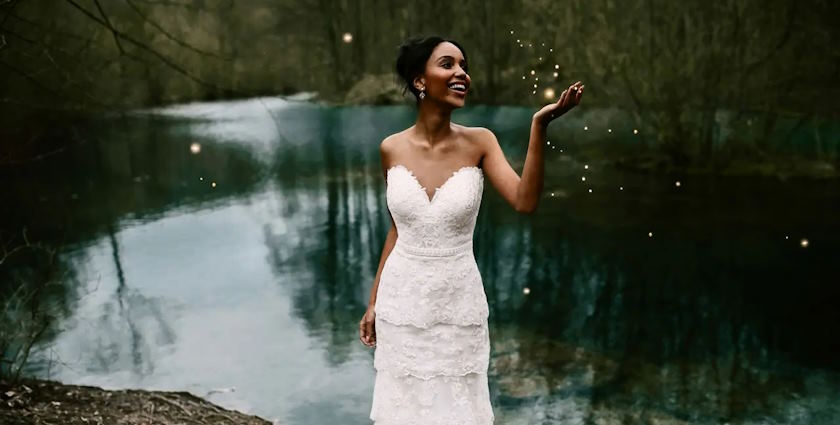 Weddings have always been a celebration of love, but they also provide an opportunity to bring fantasies to life. Inspired by the enchanting world of fairy tales, brides around the world are embracing whimsical and ethereal hairstyles that evoke a sense of magic and wonder. These fairy tale-inspired wedding hairstyles transport us to realms where princesses dance with talking animals, where flowers come to life, and where true love conquers all.
Classic Fairy Tale-Inspired Hairstyles
Cinderella's Glamorous Updo:
Cinderella, the epitome of elegance and grace, inspires a glamorous updo that will make any bride feel like a true princess. This hairstyle is characterized by its sleek and polished appearance, with intricate twists and curls intricately woven into an exquisite updo. The updo is usually positioned high on the head, adding height and regality to the overall look. To achieve this enchanting style, start by creating a smooth base with a blowout or straightening iron. Then, section the hair and curl small pieces with a curling wand, pinning them up to create the desired shape. Secure the updo with bobby pins and spritz with hairspray for a long-lasting hold. To add a touch of Cinderella's signature sparkle, adorn the updo with delicate crystal hair accessories.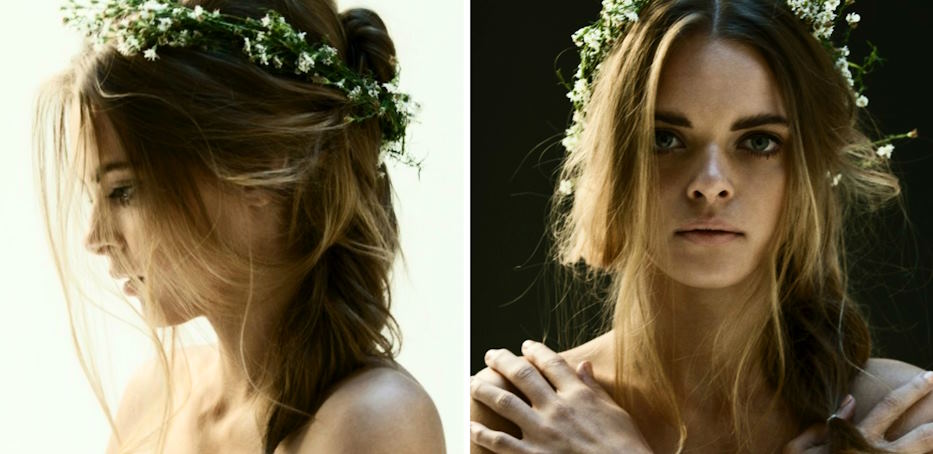 Rapunzel's Romantic Braided Tresses:
Rapunzel's long, flowing locks serve as the inspiration for this romantic braided wedding hairstyles. This look captures the essence of fairy tale romance with its soft and whimsical appearance. Begin by creating loose, cascading waves throughout the hair using a curling iron or hot rollers. Then, gather a small section of hair from one side and start a loose French braid, incorporating more hair as you move towards the back of the head. Repeat the same process on the other side, ensuring the braids are loose and gently pulled apart for a more ethereal effect. Finally, secure the braids at the back of the head with bobby pins and allow loose tendrils to frame the face. For a touch of additional charm, intertwine delicate flowers or ribbon into the braids.
Snow White's Regal Half-Updo:
Snow White's timeless beauty inspires a regal half-updo that exudes elegance and sophistication. This hairstyle perfectly balances femininity and grace, creating a stunning look for any bride. Start by curling the hair with a curling iron to achieve loose, voluminous waves. Then, take a small section of hair from each side and gently twist them towards the back of the head, securing them together with bobby pins. Allow the remaining curls to cascade down the back for a touch of romance. To enhance the regal feel, adorn the twisted section with a jeweled hair comb or a dainty tiara, channeling Snow White's classic style. Finish the look with a light mist of hairspray to ensure the hairstyle holds its shape throughout the festivities.
Whimsical Nature-Inspired Hairstyles
The Flower Fairy's Ethereal Floral Crown:
Immerse yourself in the enchanting beauty of nature with the Flower Fairy's ethereal floral crown hairstyle. This whimsical look embraces the essence of blooming gardens and brings a touch of ethereal magic to your wedding day. The hairstyle features loose, flowing waves adorned with a crown of delicate flowers. To achieve this ethereal look, start by creating loose waves throughout your hair using a curling wand or hot rollers. Once your waves are in place, carefully select an assortment of fresh or artificial flowers that complement your wedding theme and color palette. Begin by attaching the larger flowers, such as roses or peonies, strategically along the crown of your head, and then fill in any gaps with smaller blooms and foliage. Secure the floral crown with bobby pins or floral wire, ensuring it feels secure yet comfortable. This whimsical hairstyle will make you feel like a true flower fairy, ready to dance through your special day.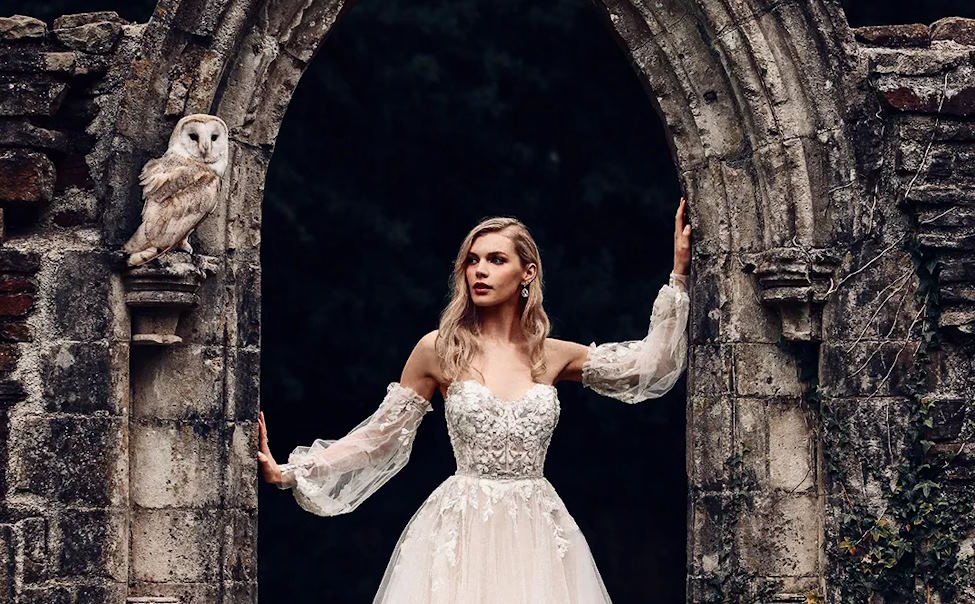 The Woodland Nymph's Soft Waves with Twisted Accents:
Capture the essence of a mystical woodland nymph with soft waves and twisted accents. This nature-inspired hairstyle is all about effortless beauty and a touch of whimsy. Start by creating loose, beachy waves using a curling iron or by braiding damp hair overnight. Once you have your waves, take small sections of hair from both sides of your head and twist them towards the back. Secure the twists with bobby pins, allowing a few tendrils to frame your face. For an extra touch of woodland charm, consider intertwining small flowers or leaves into the twists. This hairstyle is perfect for outdoor weddings or bohemian-themed celebrations, evoking the spirit of nature and embracing your inner nymph.
The Mermaid's Beachy Waves with Seashell Accessories:
Channel the allure of the ocean with the Mermaid's beachy waves adorned with seashell accessories. This hairstyle captures the whimsy and mystery of the underwater world, making you feel like a true mermaid bride. Start by creating loose, natural-looking waves using a curling wand or sea salt spray to enhance your hair's texture. Once your waves are in place, carefully select seashells or starfish accessories that complement your desired aesthetic. Attach the seashells strategically throughout your hair, focusing on the crown and sides for an organic, mermaid-inspired look. You can secure the accessories using bobby pins or hair glue, ensuring they stay in place throughout your special day. With this mesmerizing hairstyle, you'll feel like you've emerged from the depths of the sea, ready to make waves on your wedding day.